Thanks to our strong communication network and employer brand, we bring together the candidates who best suit your strategic business goals in
Specialist, Middle and Senior Management

positions with our 3 branches and experienced team. In addition, we enable you to create a more efficient workplace with our Professional HR services specific to your company.
HUGENT HR CONSULTANCY
Güçlü iletişim ağımız ve işveren markamız sayesinde
Uzman, Orta ve Üst Düzey

yönetici kadrolarında stratejik iş hedeflerinize en uygun adayları 3 şubemiz ve alanında deneyimli kadromuz ile sizlerle buluşturuyoruz. Ayrıca; şirketinize özel Profesyonel İK hizmetlerimiz ile daha verimli bir işyeri oluşturmanızı sağlıyoruz.
HUGENT HR CONSULTANCY
Referanslar

"When you start a collaboration with a consulting company, you actually expect them to act as an employee of your company. Introducing your organization professionally to potential candidates in the market is a very important tool for employer brand work. It should be your common goal to offer all candidates a good experience. We observed that we were able to offer this experience in different tasks we performed with HUGENT consultancy. "They are an experienced business partner with whom we enjoy working safely in the recruitment processes."

"HUGENT is a company that we prefer to work with due to their competent consultants who have a correct understanding of our business dynamics and strong communication skills. We are a successful solution partner that we can easily communicate with when needed thanks to its swift and analytical approach to our urgent needs and analytical attitude in process follow-up."

"Hugent provided me impeccable succor with clear communication and information for candidacy at BV Portföy… Professional approach and attitude of Hugent removed conventional misunderstandings and bottlenecks in the process… I am glad I had the chance to interact with them…"

"Talent acquisition is always the most critical agenda of companies. In the talent acquisition projects we carry out with HUGENT, the approaches they exhibit in reaching the candidate in the right profile, reporting, and evaluation processes are extremely professional. We would like to thank our valued business partner."

"In addition to the approaches that attach importance to cooperation, our business partnership with HUGENT has made a great contribution to the success of our processes by ensuring that we meet the most appropriate candidates in the shortest time with effective business follow-up and communication management by understanding our needs correctly. I would like to thank them for their cooperation, especially considering the sensitivity they show in communication with the candidates."

"HUGENT is a solution partner who knows and understands us as well as we do. We are very happy to have you as our reliable partner in both recruitment and outplacement processes. Convenience, trust, and sustainability are our biggest gains in every process we experience together. Special thanks to the entire team"

"I would like to thank HUGENT Company, our business partner in our R&D Recruitment project, for its professional and solution-oriented approaches and successful client relations in the process. They ensured that the process was completed effectively with their experience in the automotive industry and strong network."
HUGENT-Human Resources Consultancy Company
Since 2011, Hugent has been supporting businesses in optimizing their interaction with candidates or employees in the field of professional human resources consultancy. With the time and labor savings brought about by working with HR consultancy firms, businesses can take a more professional look at their HR strategies, increasing employee motivation and performance, placing candidates in suitable positions, employee training and development, wages and benefits, occupational safety and health, and other HR issues. These services help improve businesses' productivity, performance, and employee satisfaction.
HR management and professional recruitment are the processes of producing solutions with innovative methods in the process of determining, implementing and evaluating the strategies of enterprises for their employees or candidates. It also covers the processes of organizing and improving functions of the existing human resources departments and optimizing the HR processes with the most up-to-date practices. HR consulting firms either work directly as a department of the enterprises or support employees in the human resources departments and enable them to acquire up-to-date knowledge and skills in human resources management. Thus, a professional team organizes critical processes that will increase the efficiency of different departments of enterprises, especially human resources.
Hugent works closely with businesses searching for human resources consultancy firms with its professional team and experience in many different areas that require expertise such as project-based recruitment, selection and placement of candidates for appropriate roles, creation of a talent pool in the positions required by companies, and maintenance of interview processes from the first step to the last.
Working with human resources firms comes with many advantages. These can be listed under the following main headings.
1. Expertise: HR consultants are specialized in the field of human resources and have a command of the internal dynamics of the sector. Thus, they support companies in carrying out processes with the most effective solutions.
2. Objectivity: Human resources consulting firms can objectively evaluate the existing human resources problems of the company. This increases the likelihood that the company will give more accurate results than the assessments made by the company itself.
3. Time and cost savings: It can reduce the time and cost required for the human resources team of companies. By identifying the human resources needs of organizations, it can offer the most appropriate solutions and facilitate their transition to implementation.
4. Productivity increase: HR consultants can increase productivity by optimizing the human resources process of companies. Thus, it can help the human resources team work more effectively.
5. Business strategy and corporate culture: An experienced human resources consulting company can also provide consultancy on the strategy and corporate culture of the company, which can help the company build a more efficient and motivated team.
HR consulting firms are professionals that provide companies with support to increase their human resources efficiency and effectiveness. Hugent provides consultancy services in the processes of hiring, training, managing and retaining employees. Thus, we contribute to enhancing productivity and effectiveness by increasing the motivation of employees, which helps companies achieve their goals of higher profitability and efficiency. All these steps also incorporate consultancy services on legal legislation and regulations on human resources management and corporate practices, which is critical for businesses to avoid legal violations and take the necessary steps to deal with legal issues.
Human resources consultancy companies can recruit better quality employees suitable for their needs by using the right human resources methods and techniques in the recruitment process with consultancy services during corporate recruitment processes. Thus, human resources consultancy firms can make companies' recruitment processes more effective and efficient. This HR consultancy service offered by Hugent, one of the leading human resources companies in the sector, is designed to solve the problems frequently encountered in human resources departments of enterprises. To increase motivation, efficiency, job satisfaction and permanence of employees, transfer and guidance services are provided for enterprises by following the current developments in the field on a global scale.
Hugent's Professional HR consultants use a range of techniques and tools that go through improved filters to support critical actions that human resources departments can take. In addition, they strive to understand the needs and expectations of employees and to present the most accurate plan with the best solutions, tests and private interviews in this regard. These include employee training and development processes, performance appraisal systems, reward and fines, employee motivation, salary, benefits and benefit packages. Contact Hugent for professional support in human resources processes which bear great importantance in the future of your business.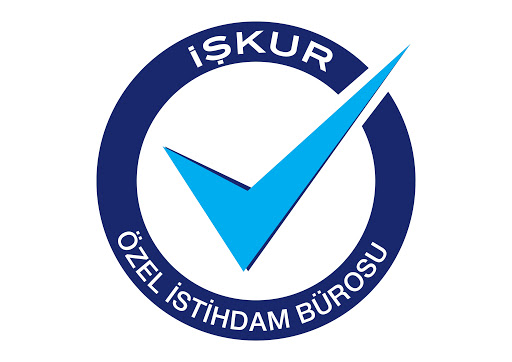 Türkiye İş Kurumu İstanbul İl Müdürlüğü
Hacımimi Mah., Lüleciler Sk., No: 4, Tophane, Beyoğlu, İstanbul
Türkiye İş Kurumu İzmir İl Müdürlüğü
Akdeniz Şht., Fethi Bey Caddesi, No:47, 35210, Konak, İzmir
Türkiye İş Kurumu Bursa İl Müdürlüğü
Üçevler, Esra Sokak, No:1, 16120,
Nilüfer, Bursa
Hugent Hizmet ve Danışmanlık A.Ş. operates with the permission certificate of the Turkish Employment Agency dated 21.06.2014 and numbered 477. Pursuant to the Turkish Employment Agency Law No. 4904, no fee will be charged to employment seekers and no benefit will be obtained.
FOR YOUR COMPLAINTS, PLEASE CONTACT KADIKÖY SERVICE CENTER OF ISTANBUL PROVINCIAL DIRECTORATE OF LABOR AND EMPLOYMENT INSTITUTION! ADDRESS: Eğitim mah. 1.Acikgoz sok. No:34 KADIKOY/ISTANBUL
As a private employment office, this document has been issued by the Turkish Employment Agency in accordance with the decision dated 13.07.2021 and numbered 9073722 to authorize operation between 13.07.2021 – 12.07.2024.Document Date 14/07/2021 Document Number 477